Hello, THis is my first post on my own blog. So i am very excited.
This is very simple way to get back your ssh port if forgot. You must have root access or have access to Restart SSH service on WHM. Follow Step by Step.
(1) Login to WHM and navigate to Restart Services >> SSH Server. See Screenshot-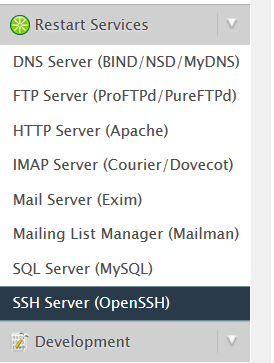 (2) Click on SSH Server. You will be asked to be confirmed to restart SSH Server.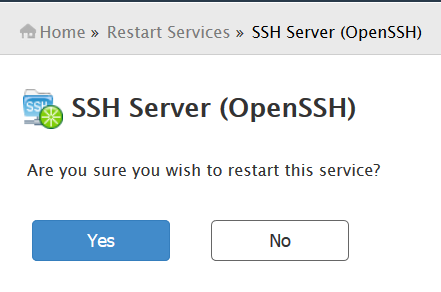 (3) Click on OK Button. SSH will be restarted and you will find your server SSH port on result page. Look at this Screenshot.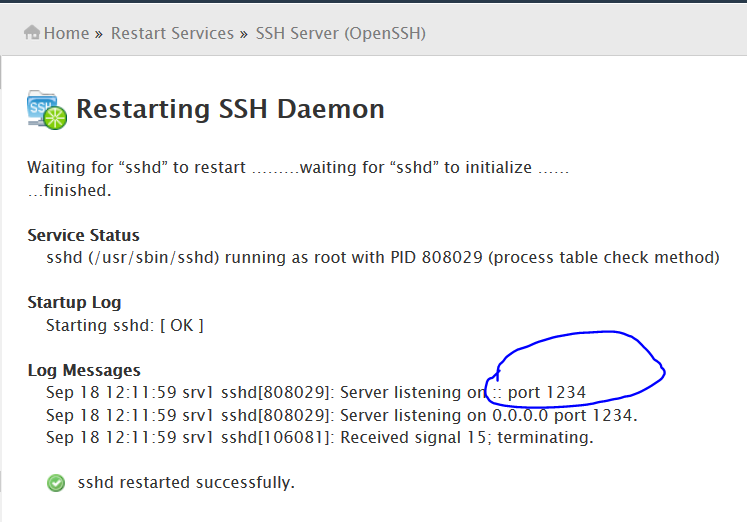 Here the test server port is 1234.
Good bye for now. See you again on my next tune. Don't forget to make a comment if you got helped.