Facebook is now part and parcel of our daily life. Recently facebook has been added video auto play system by default. It has a bad impact, if you use limited bandwidth data package. or you feel disturbed on auto play system.
You can turn off this auto play system by just following three steps (clicks only).
Step 1: Click on "Settings" from facebook menu.
Step 2: Here you will see a page containing facebook settings. Here on left sidebar (menu bar/tab), click on link "Videos". (See Screenshoot).
Step 3: Now videos settings will be opened on right main bar/tab. Here you will see an option "Auto Play Videos". Click on "Default" and select "Off". See screenshoot.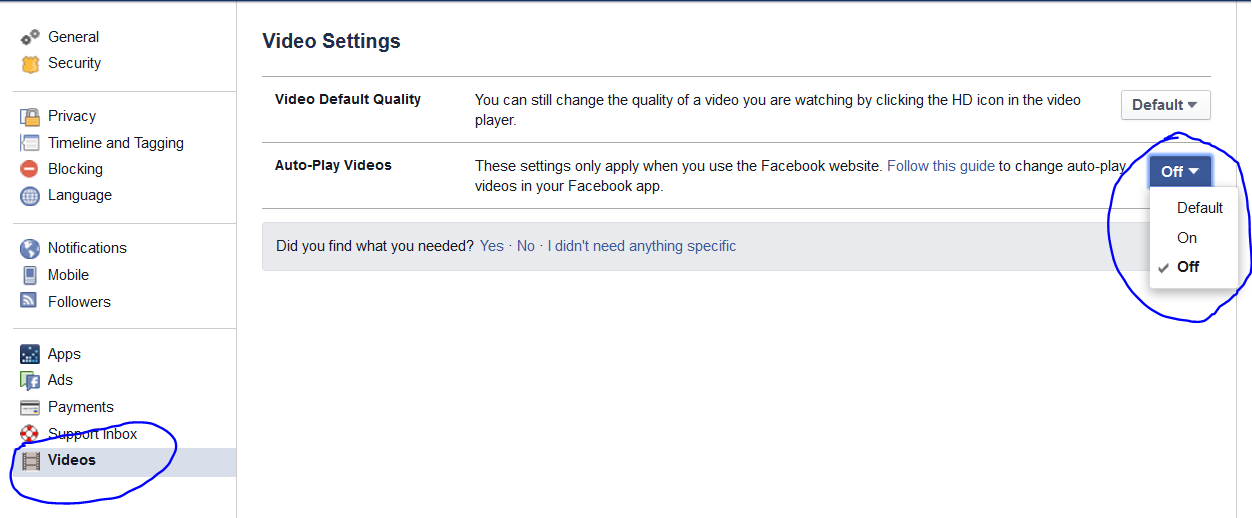 If you can do this successfully, videos will not be auto played any more time. You can play videos by clicking on play button/icon as previous.